Did you know? Having a little dessert is an important part of a balanced low-FODMAP diet. When you have a long list of foods and ingredients you have to avoid, fighting deprivation is key to normalcy. And we fight feelings of deprivation by making sure we have delicious food around to enjoy.
A bonus to this? Making sure we have enjoyable foods around, like dessert can help fight the "last supper" mentality. This is when we overeat foods because we don't know when we'll be allowed to eat them again. Think Christmas time when you eat all of the fudge because you never have fudge any other time of year.
It can also help fight against the "forbidden fruit" mentality. This is when we restrict food and suddenly all we can think about is eating that food. For example, if you tell yourself no more dessert, you might find your brain keeps thinking about delicious chocolate cake all the time.
Basically, dessert helps you maintain a balanced relationship with food. So even if you are on a low-FODMAP diet, you still need dessert. So let's talk about what desserts you can have.
Low-FODMAP Dessert Recipes
There are many low-FODMAP dessert recipes out there. When it comes to FODMAPs in desserts some things to watch out for are lactose in dairy, sugar alcohols, high fructose sweeteners like agave, high FODMAP servings of fruit, high FODMAP servings of nuts and nut butter, and more. Additionally, while not a FODMAP concern, also pay attention to the fat content in desserts because this can be a trigger for IBS as well.
The recipes we've selected have tips to help make sure your dessert servings stay low-FODMAP so be sure to read them ALL the way through. That said, let's dive into some low-FODMAP dessert recipes.
Low-FODMAP No-Bake Peanut Butter Pie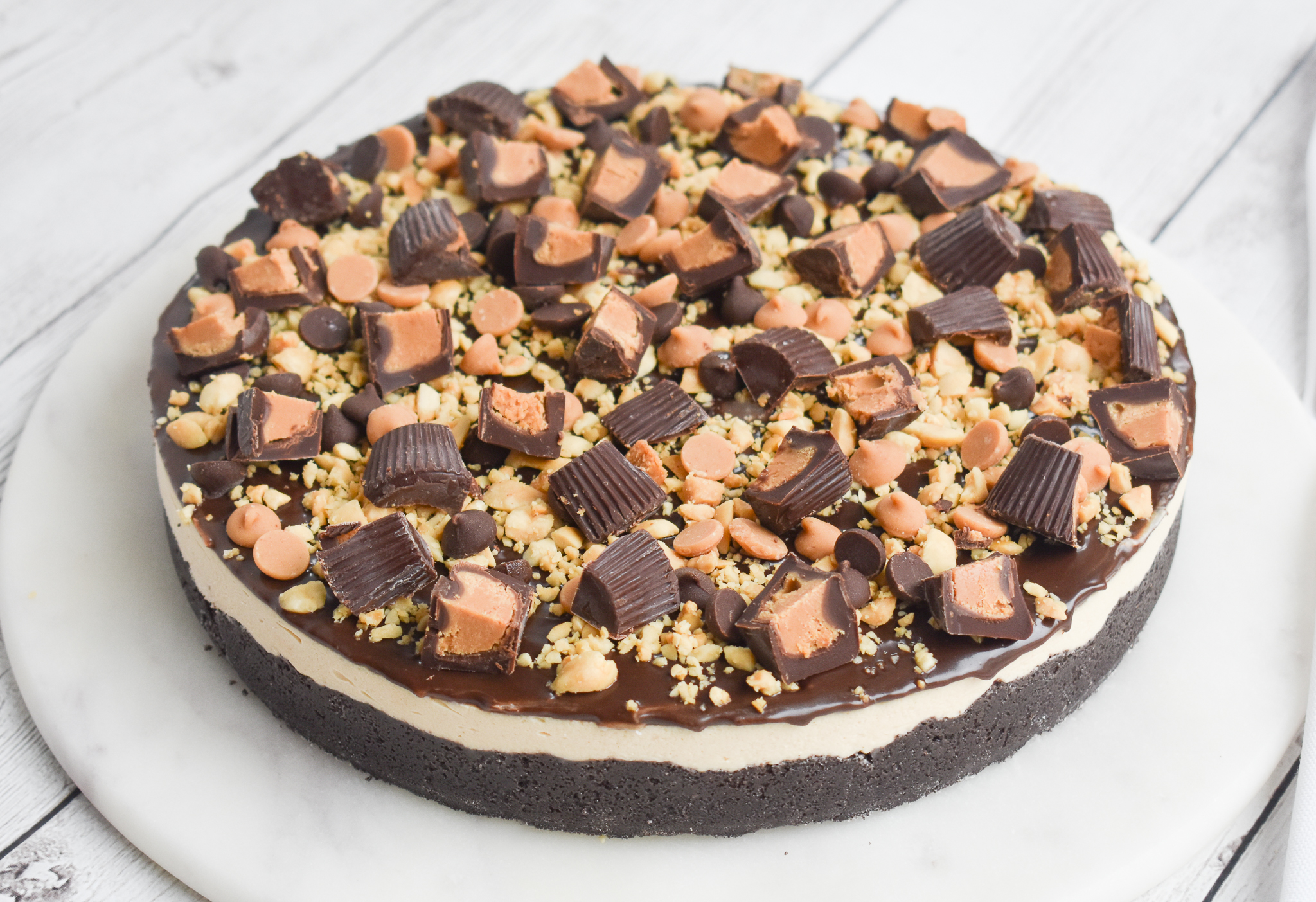 Made with just 8 ingredients, this low-FODMAP Peanut Butter Pie by Rachel Paul's Food is perfect for when you have a chocolate peanut butter craving. This recipe does require some specialty items like low-FODMAP hot fudge sauce, low-FODMAP chocolate cookie crust, lactose-free cream cheese, and more. However, it is well worth tracking down these ingredients.
No-Bake Low-FODMAP Fruit Tart
This vegan No-Bake Fruit Tart is a great low-FODMAP dessert option if you or your guests have multiple dietary restrictions.
Made with rolled oats (make sure they're gluten-free if you have celiac or gluten intolerance), shredded coconut, walnuts, almonds, dates, dried cranberries, coconut yogurt, strawberries, grapes, and mango, it's a must-try!
Edible Cookie Dough
This gluten-free and low-FODMAP Edible Cookie Dough recipe by Karlijns Kitchen is perfect for cookie dough lovers out there. Featuring gluten-free flour, light brown sugar, butter, lactose-free milk, vanilla, and dark chocolate chips, this recipe comes together deliciously. Plus, it only takes 15 minutes to make. That's a win!
Low-FODMAP Blueberry French Toast Bake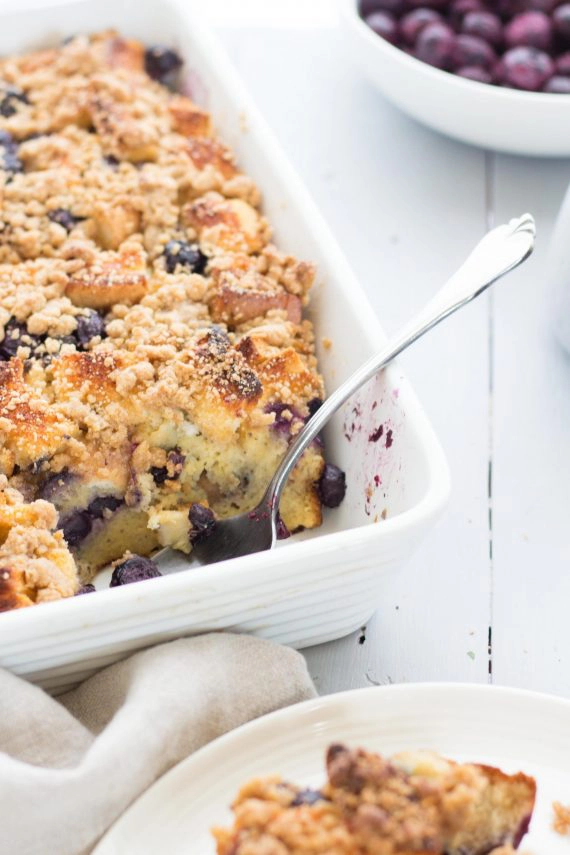 Looking for a low-FODMAP dessert that's fruity, soft, and crunchy at the same time? Try this Low-FODMAP Blueberry French Toast Bake. Similar to the No-Bake Peanut Butter Pie, you do have to track down some specialty low-FODMAP alternatives like low-FODMAP bread, but again, it's well worth it for this quick yet tasty dessert.
Pro-tip: make extra and enjoy it as a quick grab-and-go breakfast throughout the week. (Click here for more low-FODMAP Breakfast tips)
Pumpkin Muffins with Chocolate Chips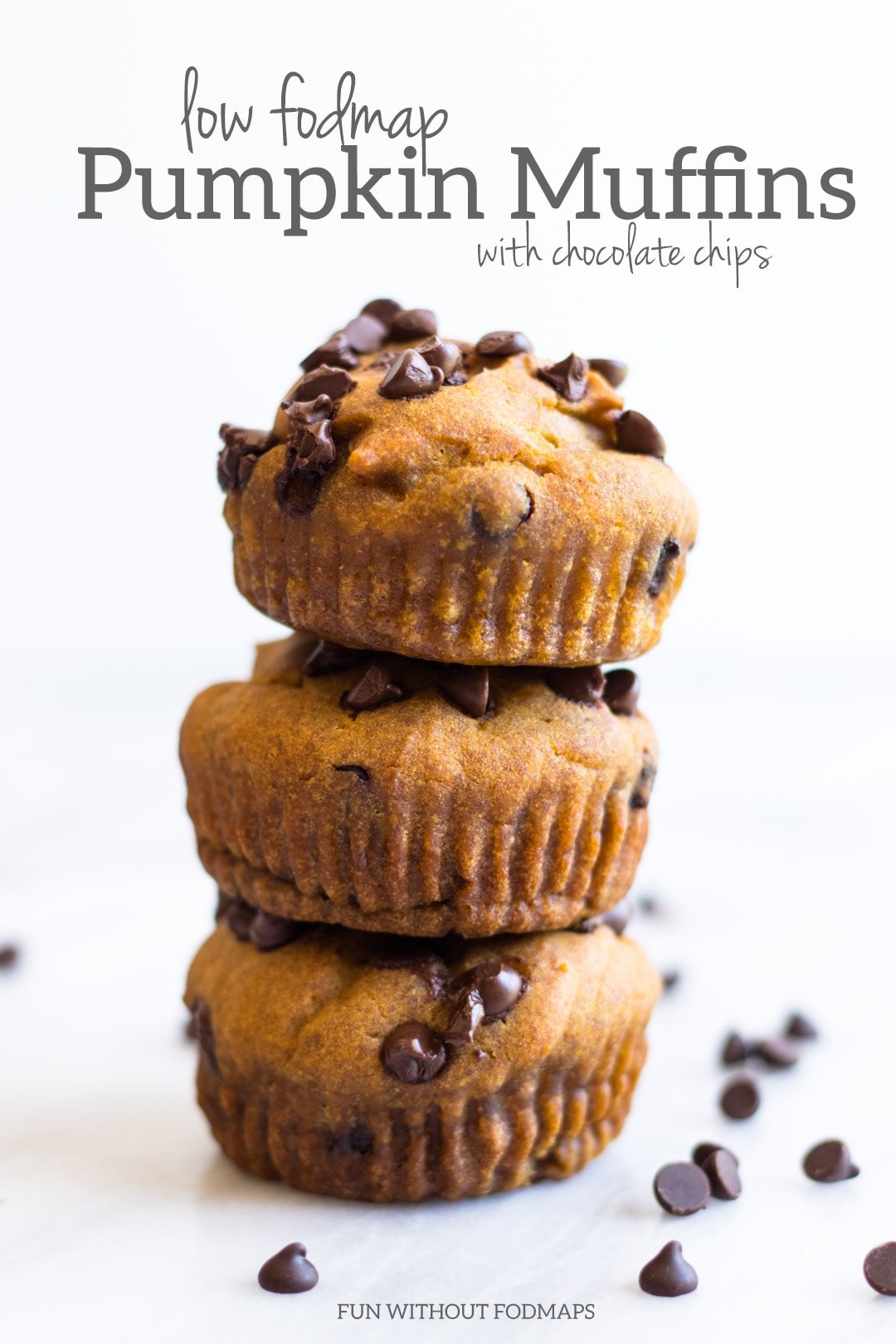 Calling all pumpkin fans, these Chocolate Chip Pumpkin Muffins from Fun Without FODMAPS is the perfect low-FODMAP dessert. Featuring gluten-free four, pumpkin pie spice, pumpkin puree, and more, these are absolutely delicious. Plus, you're sneaking in some veggies into dessert, who doesn't love that?
Make your life easier by baking a bunch and freezing them so that dessert is just a microwave away.
Caramel Pecan Sticky Buns
Another delicious low-FODMAP dessert to try is these Caramel Pecan Sticky Buns by FODMAP Everyday. With a low-FODMAP serving of pecans being 10 pecan halves, this recipe scrapes by at 15 pecans halves (read more about low-FODMAP servings of nuts here).
The catch? This recipe only works with Better Batter Gluten-Free Flour, but we think it's well worth it to track this flour down to enjoy these delicious buns. They might be a lot more work than say, the Chocolate Chip Pumpkin Muffins listed above, but they are well worth it. Trust us.
Low-FODMAP Buckeyes
Another low-FODMAP dessert to try is Buckeyes! If you're not from or haven't lived in Ohio, they're a staple dessert here. Often served during the holidays or during Ohio State Buckeye Games. Essentially they are peanut butter balls dipped in chocolate and let me tell you, they are AMAZING. Definitely another must-try.
Fodmap everyday
Lemon Mousse With Lemon Curd
Lastly, another Low-FODMAP Dessert from Karlijns Kitchen, this Lemon Mousse with Lemon Curd is light and creamy. The trick is that you'll need some lactose-free whip cream, lemon curd, and low-FODMAP cookies to layer as the crust.
Requiring only 3 ingredients, if you can't find low-FODMAP cookies or if you prefer it, you can make this a 2-ingredient dessert by omitting the cookie crust. It's delicious both ways.
Low-FODMAP Desserts to Buy
Low-FODMAP dessert recipes aside, what if you don't feel like spending time in the kitchen? The good news is that you have quite a few low-FODMAP desserts you can buy.
A few options to get you started include:
Whether you're making it yourself, or you're buying it from the store, there are so many fun low-FODMAP desserts to explore. Now that we've shared a bunch of options to inspire you, we have to know… what's your favorite low-FODMAP treat?