In this week's release, we created a simple, 2-step process for submitting new products to the Spoonful team. No more leaving the app and no more email attachments!
How to submit products to Spoonful
When you scan a product that isn't in our database, you'll now see a popup that asks if you'd like to submit it for review. If you choose to do so, you'll need to send us two photos:
Photo showing the brand & product name
Photo showing the ingredient list (including any allergen statements)
Make sure both of these photos are clear, well lit, and cover all of the requested information. This will make it a lot easier for the Spoonful team to provide you with an accurate, timely response.
After you submit
Once submitted, we will do our best to get back to you via email within 1 business day, though we may take longer depending on the number of products submitted in a given timeframe.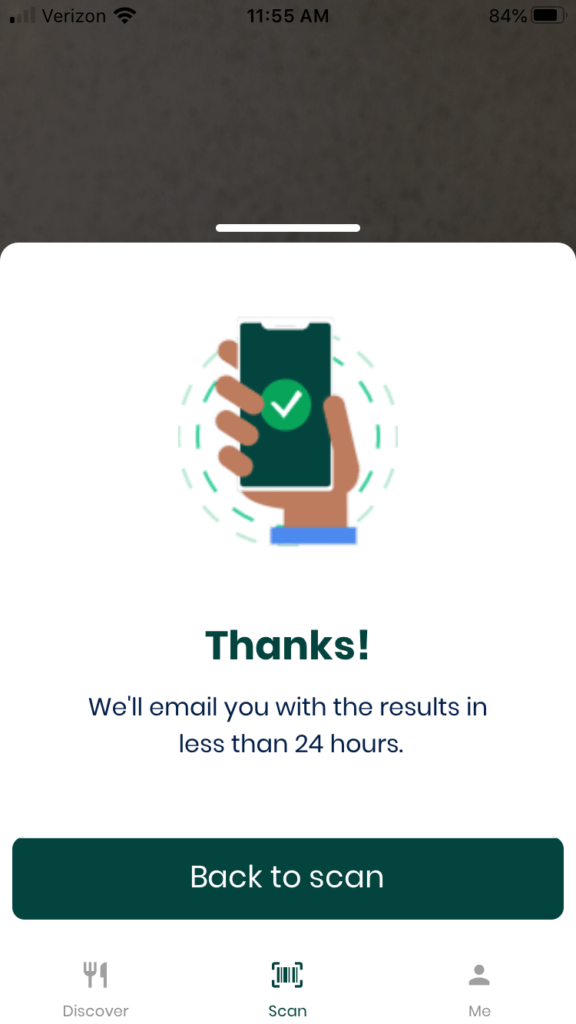 The email will be sent to the address listed on your Spoonful account and will contain a link to the product result. The result will provide a color reading of the product and a description of each ingredient flagged by our scanner.
Thank you!
As always, a big THANK YOU to everyone involved in providing us feedback on the app (especially our FB support crew). Your advice and guidance has been truly invaluable in helping us grow and improve the app.