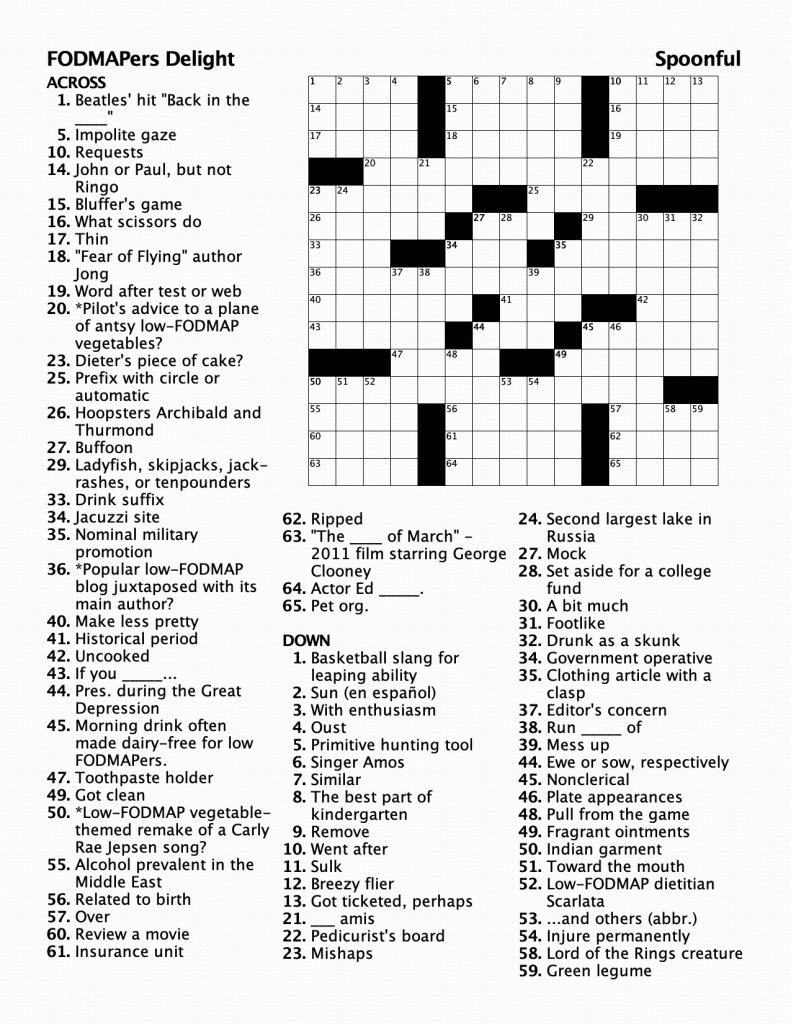 Team Spoonful has been doing A LOT of crossword puzzles lately, so we thought: "Why not make our own?". We know all of you are just chomping at the bit to solve a FODMAP-themed crossword, so to make the deal even sweeter, we're giving away $50 of low-FODMAP pantry staples to the first 3 people who solve the puzzle (continental USA only).
Here's how it works:
Download and print the PDF and get solving!
Once solved, snap a photo of the completed puzzle and tag @spoonfuleats on Instagram. Don't have Instagram? Email it to support@spoonfuleats.com instead.
If you're one of the first 3 people to solve the puzzle, we'll send $50 of low-FODMAP staples right to your door!
We hope everyone is finding fun, creative outlets during isolation time. Stay safe out there!
-Team Spoonful