This week, we're taking it back to the basics. Simple, heartwarming recipes centered around pantry staples. Now is the perfect time to cook more meals at home. Homemade meals are healthier, less expensive, and for those of us with children, it serves as a fun, off-screen activity. What a perfect time to teach our kids important cooking skills! At my house, we like to call this home economics…
Above all, cooking is one constant that we can all enjoy as many of us around the world are practicing social distancing and self-quarantine. We hope you enjoy these recipes!
New to FODMAPs? Check out our Ultimate Low FODMAP Food List – compiled by our team of registered dietitians from around the world.
Simple Breakfast
The Best Low Fodmap Blueberry Muffins from FODMAP Everyday are perfect for breakfast or a quick snack. Maybe you can cook up a batch or two and freeze the extra for another day.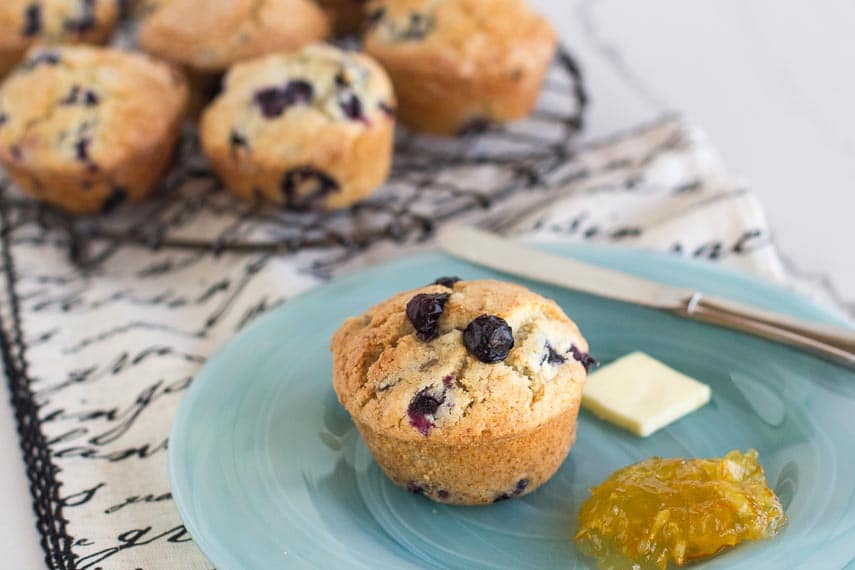 Overnight oats are my absolute favorite. There are so many ways to switch these up, just opt for what you have on hand. I love to make a few so I have a simple, healthy, and fiber-packed breakfast. My kids enjoy making these as well with their favorite fix-ins.
Looking to skip the overnight part? Cook up a batch of rolled or steel cut oats, and add your favorite low FODMAP toppings such as green-light serves of blueberries or strawberries, your choice of low FODMAP nuts, chia seeds, flax seeds, cinnamon, or a tablespoon of Craisins or raisins.
Want something with a touch of sweet? Check out these Mini Banana Pancakes by A Little Bit Yummy. Everyone in the family will enjoy this tasty breakfast!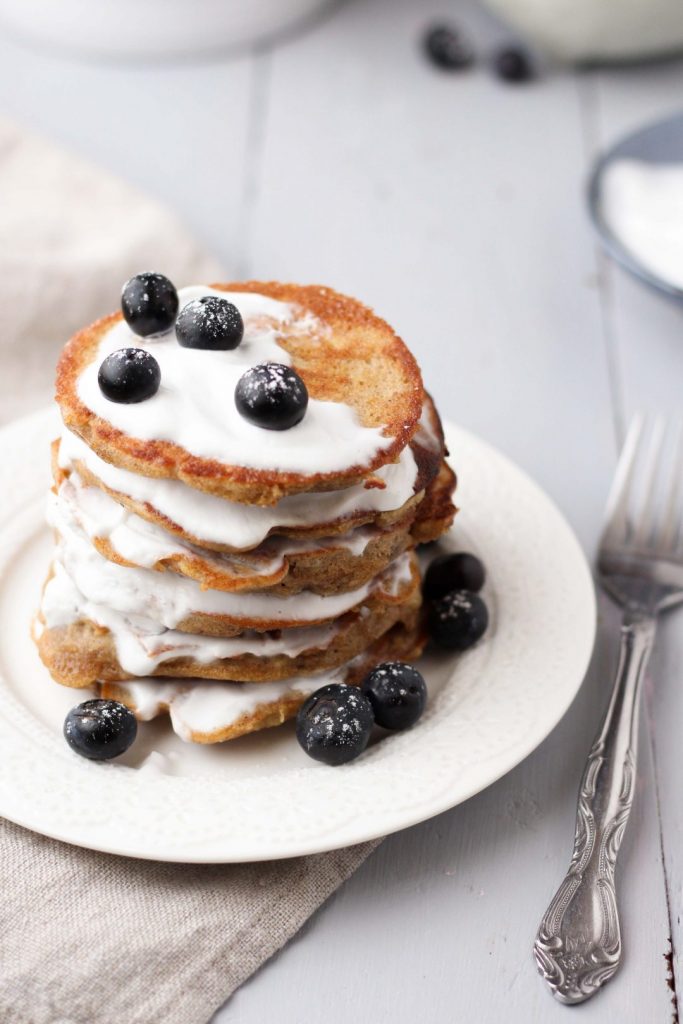 Low FODMAP Smoothies are fun to make and a wonderful way to boost your fiber intake with low FODMAP fruits, spinach, kale, flax seeds, chia seeds, nuts, seeds, small portions of avocado and oats. Here's a great article and recipe to make your own low FODMAP smoothie from Patsy Catsos MS, RD, LDL at IBS- Free at Last.
If you are looking to add some vegetables to your breakfast, try this Breakfast Red Bell Pepper + Egg Cups recipe by Kate Scarlata RDN. This recipe requires very few ingredients and tastes amazing!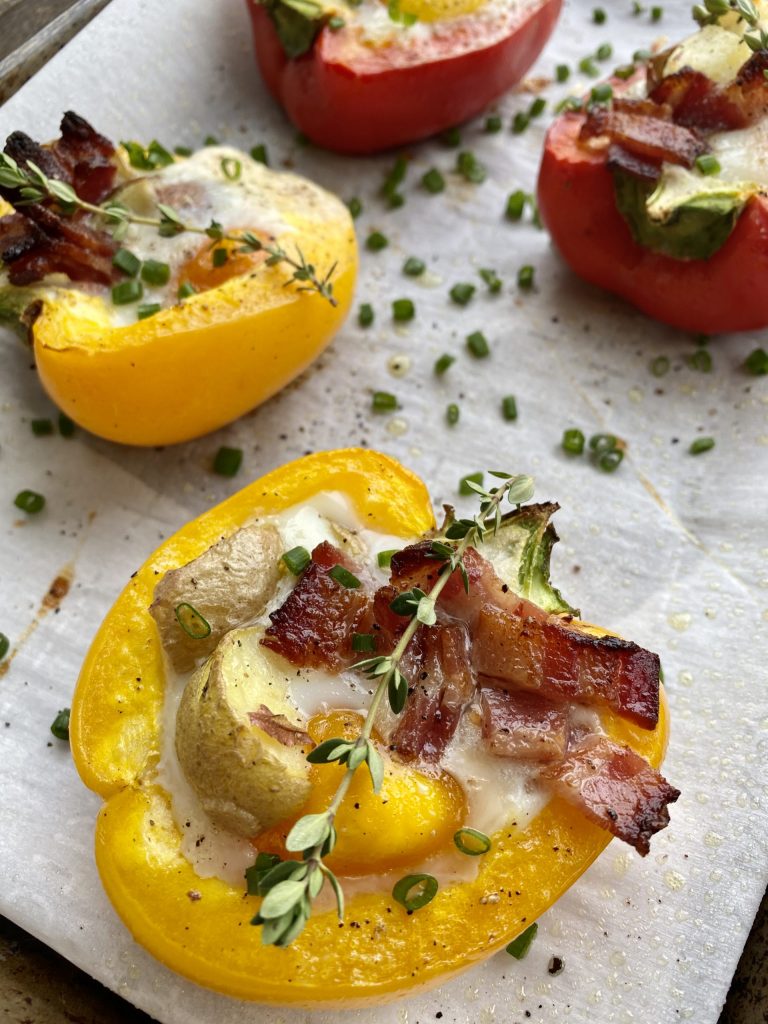 Yogurt parfaits made with lactose-free yogurt such as Green Valley Creamery Organics Lactose-Free Yogurt, Yoplait Lactose-Free, YQ by Yoplait, or Siggi's Plain Lactose-Free Skyr Yogurt, one serving of your favorite low FODMAP fruit, and 1/4 cup low FODMAP granola such as Nature's Path Pumpkin Seed + Flax Granola.
If you are in the mood to bake up some granola, try this easy Low Fodmap Maple Walnut Granola recipe by Fun Without FODMAPS.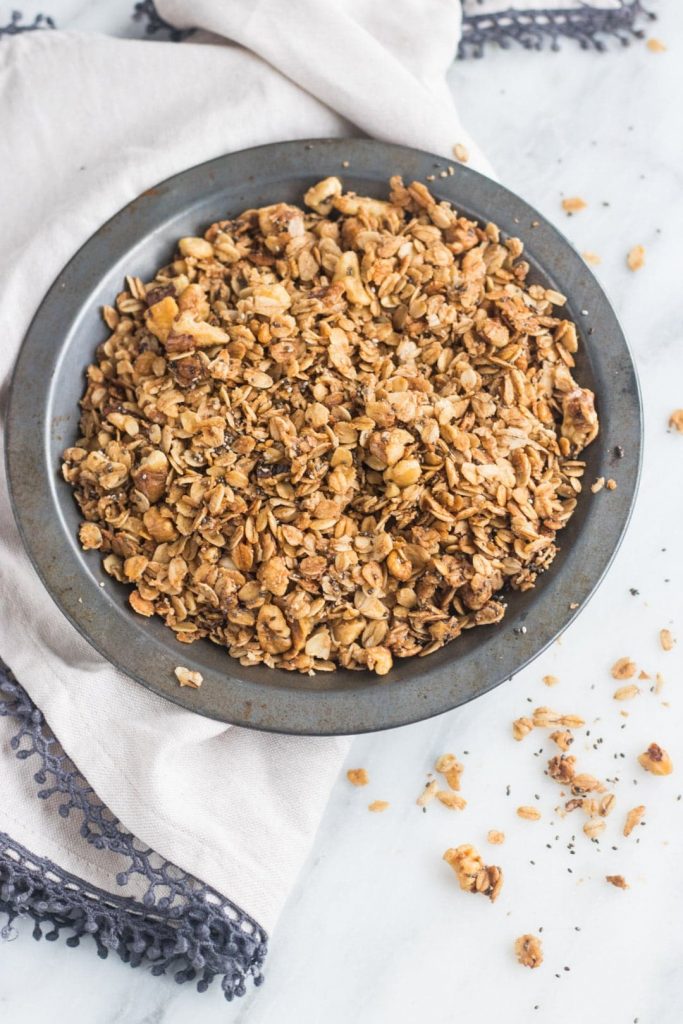 Cold cereal is always a safe fill-in if you don't feel like using the stovetop or oven. There are lots of low FODMAP cereals out there:
Cheerios
Rice Chex
Kix
Barbara's Puffins Original
EnviroKidz Organic Gorilla Munch Corn Puffs
Kellogg's Rice Krispies*
Kellogg's Frosted Krispies*
Kellogg's Cocoa Krispies*
Kellogg's Strawberry Krispies*
Kellogg's Corn Flakes*
Kellogg's Crispix*
Kellogg's Frosted Flakes*
*Certified Low FODMAP by Monash
Top with 1/3 of a ripe banana or fresh strawberries and lactose-free milk, almond milk, oat milk, or your favorite low FODMAP milk alternative
What About Lunch?
Who doesn't love egg salad. The Best Low-FODMAP Egg Salad by Rachel Pauls MD is tasty and simple to make.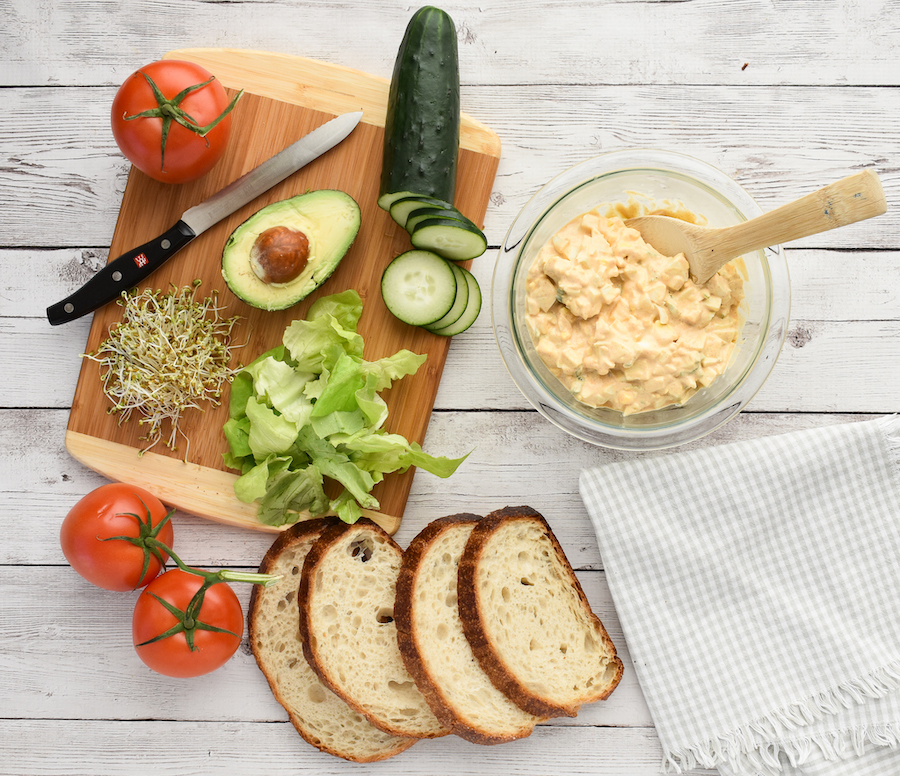 Chicken, tuna, and salmon salad mixed with a low FODMAP mayonnaise and put on top low FODMAP crackers or bread, cucumbers, carrots, or peppers is super easy. Check out our app for many brands to choose from.
Low FODMAP salads are always easy to whip up. Lettuce greens are low FODMAP so pile these on, toss in your favorite low FODMAP vegetables – carrots, cucumbers, bell peppers, sprinkle on some aged cheese and add a protein. Hard boiled eggs, leftover chicken (made without garlic or onions), 1/4 cup canned and drained chickpeas, or marinated tuna (see recipe above) all make your salad more satisfying.
You can always make a basic dressing using only olive oil and vinegar, FODY or LiveFreeFoods low FODMAP salad dressings, or check out this homemade low FODMAP salad dressing by Kate Scarlata RDN.
How about making your own adult version of a lunchable? Here is my simple DIY Lunchable recipe. Combine a a few slices of deli meat (garlic and onion free), your favorite aged cheese, low FODMAP crackers, one serving of low FODMAP nuts, and one serving of a low FODMAP fruit.
And when in doubt, how about a simple sandwich? Your choice of garlic and onion free deli meat, mayonnaise (try Hellmans's or Best Foods mayo), brown or yellow mustard, a slice of cheese, and low FODMAP bread.
What's for Dinner?
This Miso Glazed Salmon by Everyday Nutrition will be a family favorite. Hopefully, you have some frozen salmon and condiments on hand to whip up this easy, yet fancy dish.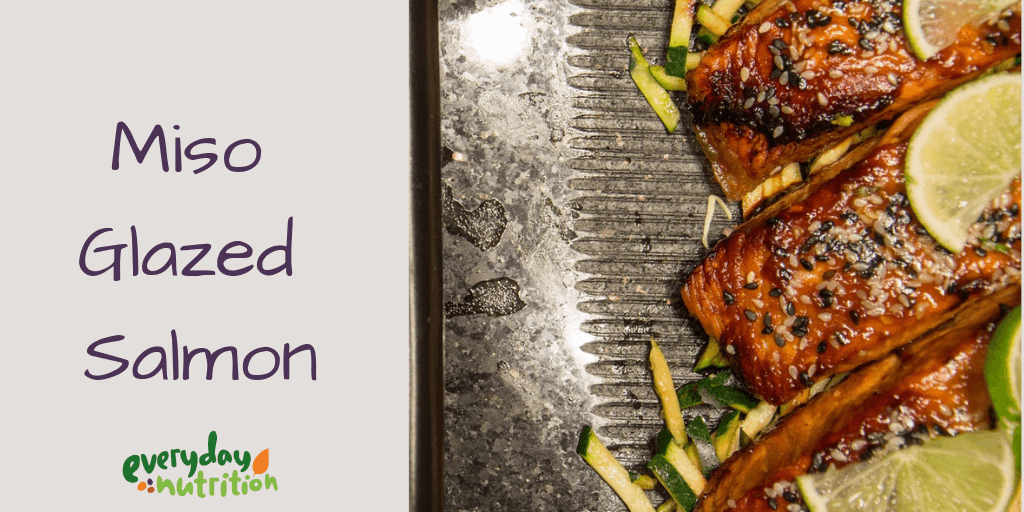 These Turkey Stuffed Peppers by Patsy Catsos IBS-Free at Last look pretty simple to prepare and require only a few simple ingredients.
The Easy Chicken Quesadillas found at Patsy Catsos IBS-Free at Last website are a perfect make use of that leftover chicken or rotisserie chicken for an easy lunch or dinner.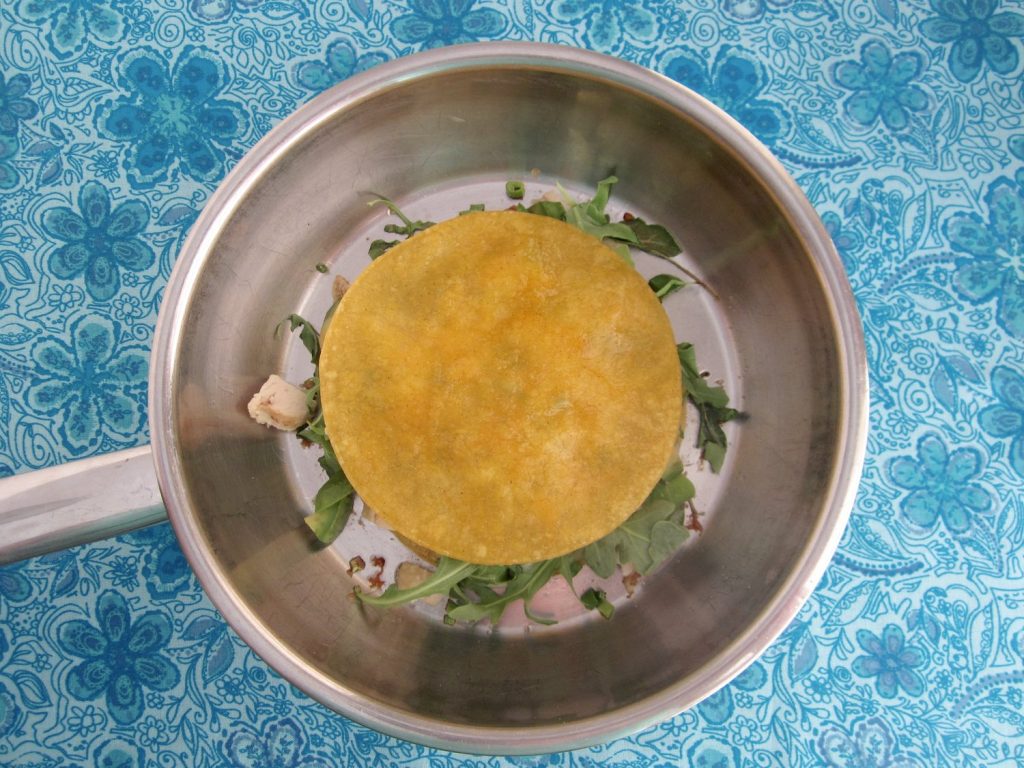 The Low Fodmap Tacos by the Monash University are packed with flavor, not FODMAPs. This is a perfect meal for families since everyone can add their own favorite toppings.
Pasta and Red Sauce – just pair your favorite gluten-free pasta (watch out for soy flour and high FODMAP bean based flours) and FODY marinara, Prego Sensitive, or Rao's Sensitive Formula Marinara Sauce, or make your own low FODMAP red sauce like this one from FODMAP Everyday, Everyday Quick Tomato Sauce.
How about firing up the grill for some burgers? Look for unseasoned hamburger or turkey patties or a veggie burger such as the Original Sunshine Burger Garden Herb. Pair any of those with your favorite low FODMAP bun – Canyon Bakehouse, Trader Joe's and Udi's gluten free hamburger buns are all low FODMAP. Feel free to add a teaspoon of ketchup and yellow mustard if desired.
Simple Sides
Baked potato – check out this article for some tasty ways to fancy up your spud. Potatoes are a great low FODMAP pantry staple to have on hand.
This quick and easy Zucchini and Rice Slice found at the Monash University FODMAP blog requires only a few kitchen staples. Enjoy solo as snack or pair with a protein and low FODMAP vegetable for a quick meal.
Kale chips have become a favorite in my house. Check out this easy "Cheesy" Kale Chip recipe by Kate Scarlata and feel good about sneaking in more vegetables into your diet. Nutritional yeast has become my favorite condiment!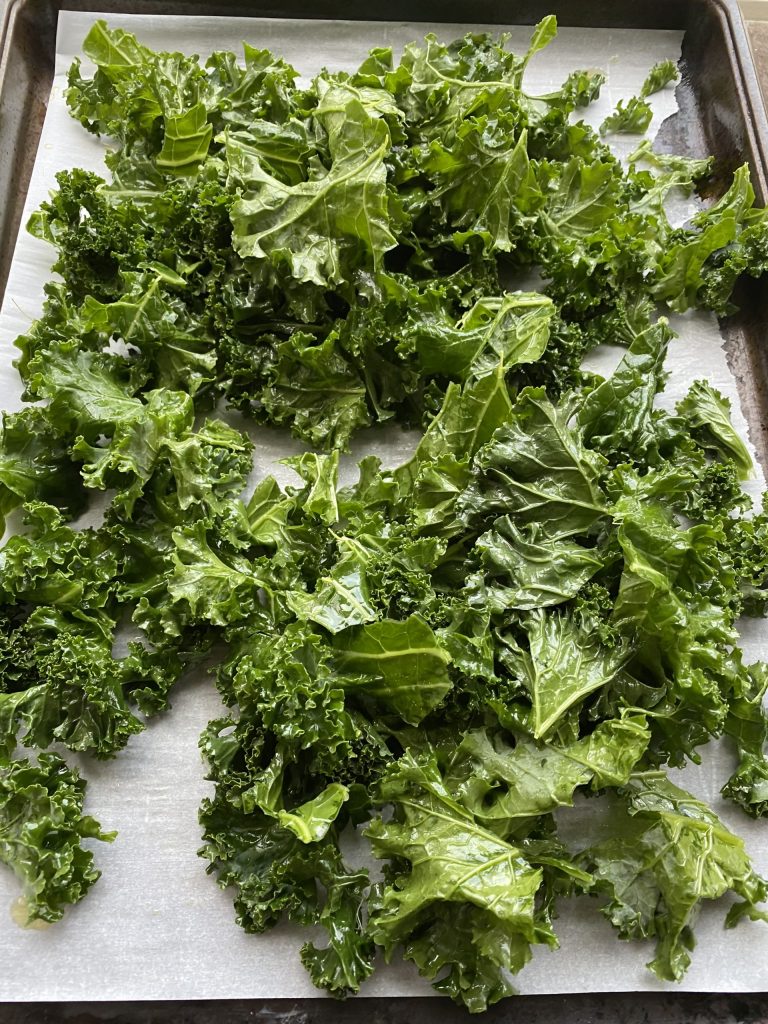 These Roasted Polenta Bites with Cheese & Herbs by the Monash University use only polenta, hard cheese, spices, and olive oil spray.
This Low Fodmap Grated Carrot Salad by FODMAP Everyday looks super easy and includes many simple ingredients that you likely already have at home. Carrots have a long shelf life and are rather inexpensive.
And in the case that you have extra carrots you may want to try this simple recipe by Lauren Renlund MPH, RD, Easy Roasted Carrots.
Marinated tofu is an easy protein that can be added to rice noodles, salads, stir fries, or just eaten by itself. This simple Tasty Marinated Tofu recipe by IBS Nutrition requires only a few basic pantry staples.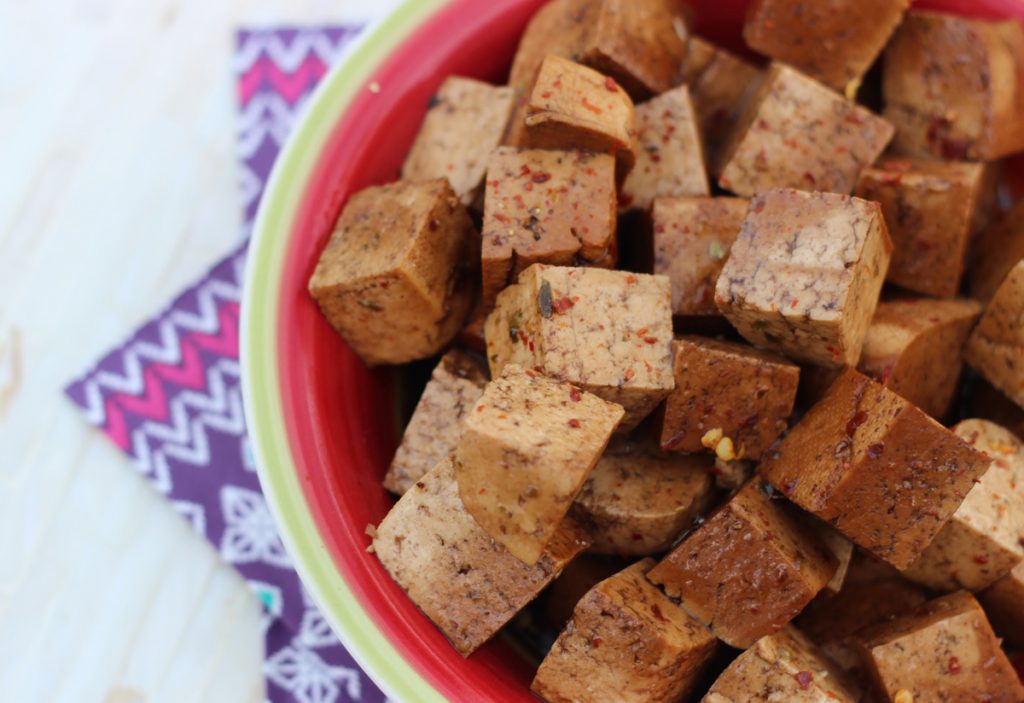 For Your Sweet Tooth
I really appreciate simple ingredient recipes. This 3-ingredient Low Fodmap Peanut Butter Cookie recipe looks super easy! I am sure your family will enjoy this easy dessert.
Low FODMAP Coconut Macaroons by FODMAP Everyday are so yummy.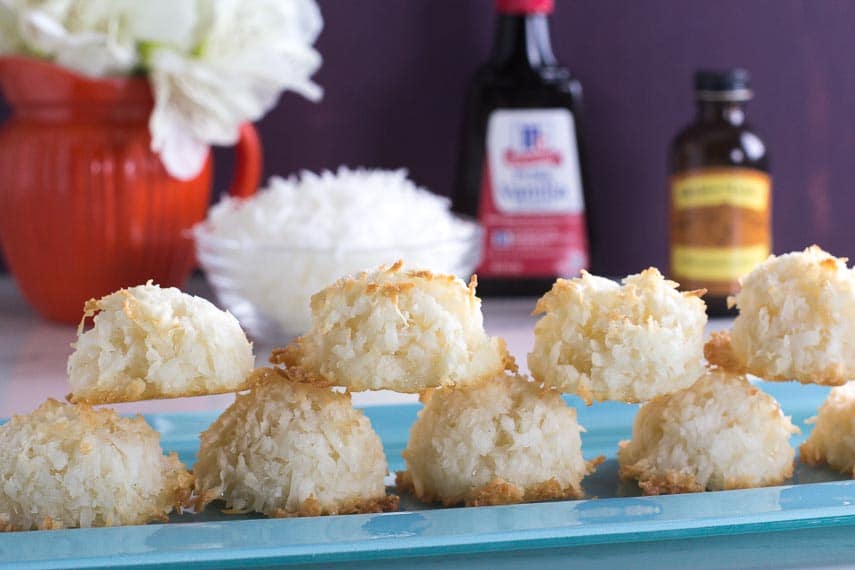 These Low FODMAP Frozen Banana Bites by A Little Bit Yummy are perfect. Just use the toppings that you have on hand at home.
Our Favorite Low FODMAP Snacks
Sometimes, y0u just don't have the time (or, let's face it, willpower) to prepare a home-cooked meal. When you need a quick fix, grab one of these low FODMAP staples.
String cheese or Babybel Cheese
Skinny Pop or any popcorn made with salt, butter, and oil
One small unripe banana and one tablespoon peanut or almond butter
Rice cakes with one tablespoon peanut or almond butter
Hard-boiled eggs
Tortilla chips and FODY salsa
Glutino Gluten Free Pretzel Twists or Snyders Gluten Free Pretzel Sticks
One serving of low FODMAP nuts such as ten almonds or ten walnuts
Potato chips – stick with salted or sea salt since some flavors contain garlic and onion.
Seaweed – stick with the sea salt flavor since some flavors contain garlic and onion.
Low FODMAP fruits such as strawberries, cantaloupe, honeydew, clementines, oranges, and grapes.
Edamame sprinkled with a little salt
Have you ever made your own hummus? This Traditional Hummus recipe by A Little Bit Yummy pairs perfectly with raw carrots, cucumbers, bell peppers, cherry tomatoes, and your favorite low FODMAP crackers.
Low FODMAP Snack Bars
FODY Almond Coconut
FODY Dark Chocolate, Nuts& Sea Salt Bar
FODY Blueberry Almond Snack Bar
FODY Peanut Butter Chocolate Quinoa Bar
Nature Valley Crunchy Peanut Butter or Pecan Crunch
GoMacro Protein Replenishment, Protein Purity (minis), Everlasting Joy (minis), Protein Decadence, Sweet Awakenings, Whole Hearted Heaven, Prolonged Power, Balanced Goodness, Pure Promise Minis, Heart Warming Retreat Minis, Protein Pleasure Minis
88 Acres Chocolate & Sea Salt Bar Nature Valley Crunchy Peanut Butter Granola Bar
FODY low FODMAP Snack Bar
Rachel Paul Happy Bar
Stellar Labs Protein Bars
Enjoy Life Chewy Bars Coco Loco, Crispy Grain & Seed Banana Caramel Bar, Crispy Grain & Seed Chocolate Marshmallow Bar, and Crispy Grain & Seed Maple Sweet Potato Bar
Find Low FODMAP Pantry Essentials with Spoonful
Whether it's a snack bar, pita chips or ketchup, find what you're looking for on the Spoonful app. Available for iOS and Android. Just search "Spoonful".