The holidays are just around the corner and you may be wondering how to enjoy some of your Thanksgiving favorites while following the Low FODMAP Diet. I am happy to tell you that there are many simple swaps that can easily transform your favorite holiday foods and recipes into FODMAP friendly versions. Hopefully, this article allows you to relax this Thanksgiving holiday and enjoy many of your favorite recipes with only a few small tweaks.
Thanksgiving foods that are already Low FODMAP
It actually isn't too challenging to modify your Thanksgiving Day feast into a low FODMAP one as many turkey day staples are low in FODMAPs already.
Turkey is a protein and contains no FODMAPS. Just stick with garlic- and onion-free seasonings and brine solutions.
Sweet potatoes are low FODMAP up to one half cup. Top with maple syrup, butter, and pecans for a seriously yummy side dish that everyone will love.
Green beans are a low FODMAP vegetable. Just beware of those green bean casseroles made with crispy fried onions and cream soups as they really push the FODMAP load to dangerous levels. Keep this vegetable side simple by sautéing in your favorite oil, salt & pepper, and low FODMAP spices. Or try this delicious recipe by FODMAP Everyday.
Mashed potatoes can be low FODMAP with a simple substitution. Read more to discover this simple tip.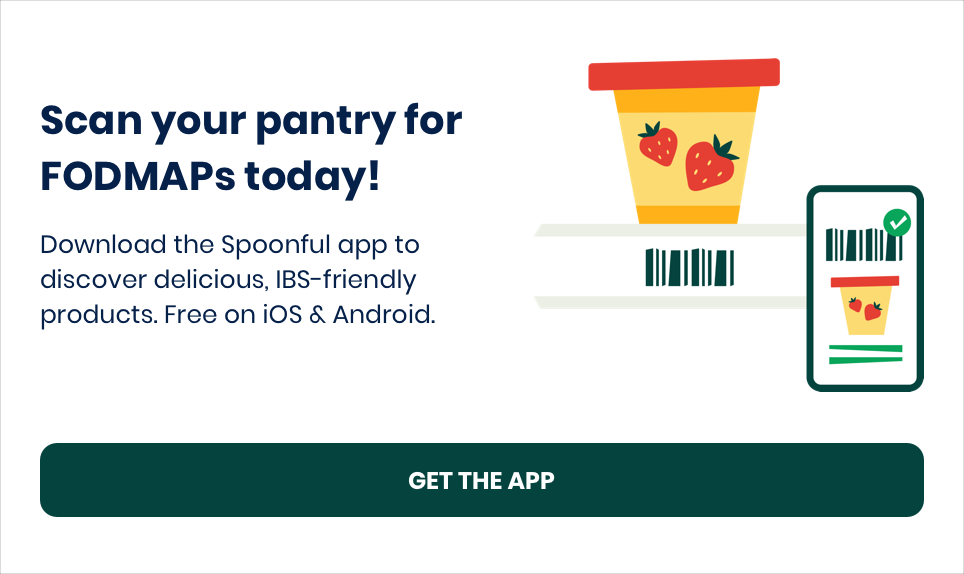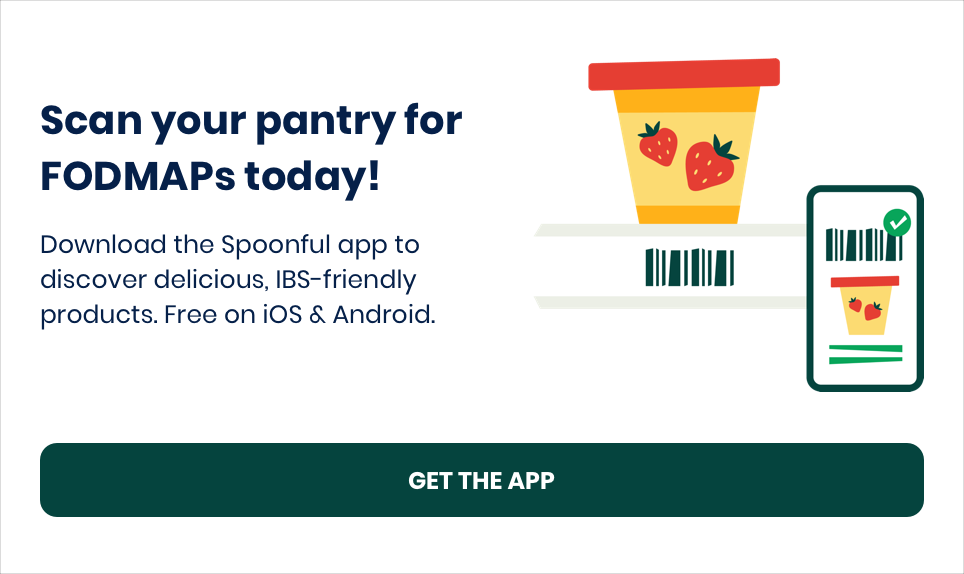 10 Thanksgiving Swaps
We've compiled a list of ten staple foods items you may want to pick up next time you are at the grocery store or add to your virtual cart for all those online grocery shoppers. You are definitely going to want to try some of these low FODMAP Thanksgiving essentials!
Non-Dairy & Lactose-Free
Nestle Carnation Lactose Free Evaporated Milk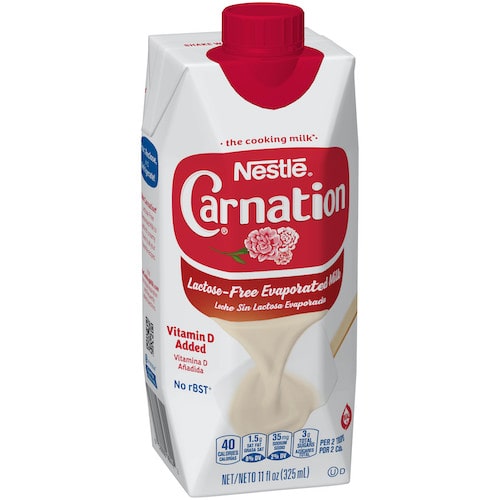 This is the perfect substitute for evaporated milk in your favorite holiday recipe. If you want to keep pumpkin pie on the menu this year, be sure to check out this Low FODMAP Classic Pumpkin Pie recipe by FODMAP Everyday or keep with the classic Libby's Famous Pumpkin Pie recipe found on the Libby's 100% Pumpkin label.
If using Libby's, be sure to swap evaporated milk with this lactose-free version and use a low FODMAP crust. Did you know that evaporated milk has double the lactose content of cow's milk cup for cup?
Lactaid Egg Nog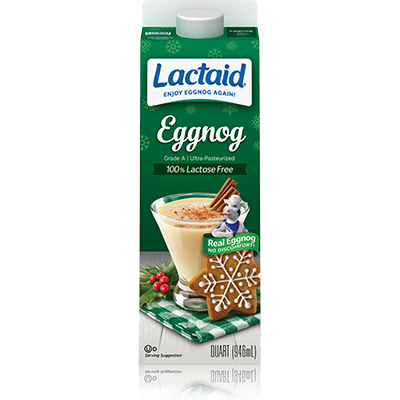 Traditional egg nog contains excessive amounts of lactose. This lactose-free variety by Lactaid is pretreated with a lactase enzyme at the time of processing, which eliminates 100% of the lactose. It tastes just like the real thing. Just remember to skip the rum this year as it contains too much fructose.
Califia Farms Holiday Nog Almond Milk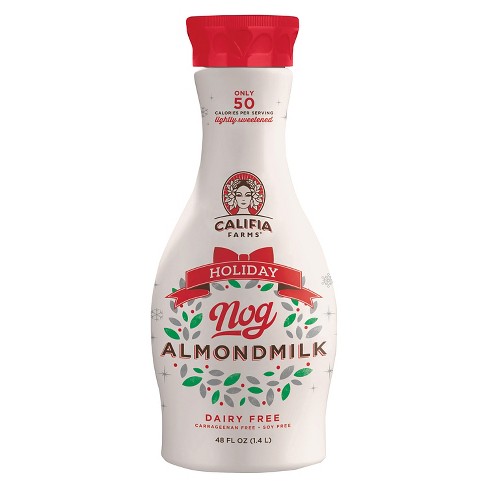 If you're on the search for a non-dairy, low FODMAP egg nog this Thanksgiving, you are also in luck.
Califia Farms Holiday Nog Almond Milk is low FODMAP and non-dairy. This yummy alternative still tastes like the holidays with real cloves, nutmeg, and ginger.
Also, I would not be a good dietitian if I did not point out the other redeeming fact: Califia Farm Holiday Nog has only 50 calories and 8 grams of added sugar! This holiday nog is definitely finding a place in my refrigerator this holiday season.
Reddi Wip Non-Dairy Coconut Milk and Non-Dairy Almond Milk
If you're looking for a whipped, creamy topping for your favorite low FODMAP Thanksgivingn pie or lactose-free hot cocoa, Reddi Wip has you covered. This childhood favorite contains no lactose and is found at many grocery stores. If you enjoy milk-based whipped cream, feel free to enjoy in portions up to half a cup, but be sure to read labels as some products like Cool Whip contain high fructose corn syrup.
Organic Valley Lactose Free Half & Half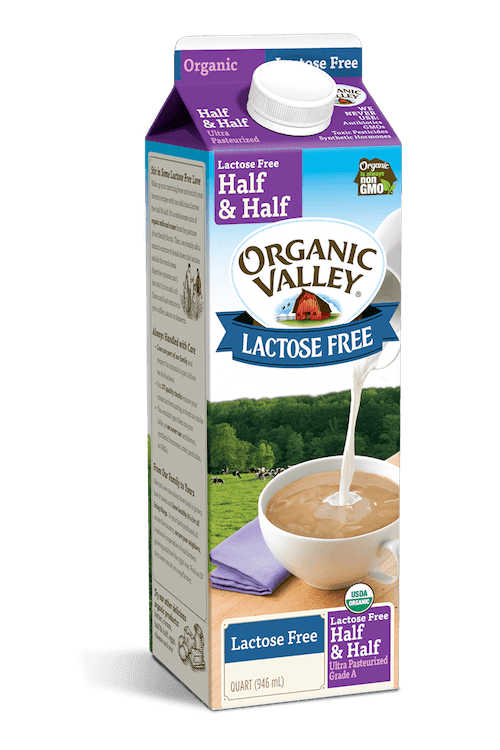 Half and half is quite often used to add richness to everyone's favorite Thanksgiving side – mashed potatoes. Sure, there is a low FODMAP serving of regular half and half, however you can be a little heavy handed and not worry about your portion size if you use Organic Valley Lactose Free Half & Half.
Just add butter, salt, and pepper to your cooked spuds and you have yourself the perfect low FODMAP side. And as a friendly reminder, there are no FODMAPs detected in white potatoes!
Tip: Want more low FODMAP dairy swaps? Check out our articles on yogurt, ice cream, and cheese.
Low FODMAP Baking
Wholly Wholesome Gluten Free Pie Shells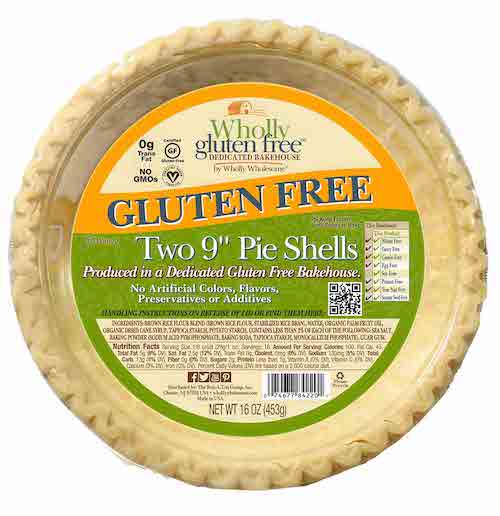 Are you looking for an already prepared low FODMAP pie crust? Check out this pie shell from Wholly Wholesome Gluten Free Pie Shells in the freezer section at your local grocers. I am not afraid to admit that I rely on these pre-made pie shells quite often and like to keep these in my freezer for easy low FODMAP pies anytime.
Udi's Gluten Free Classic Dinner Rolls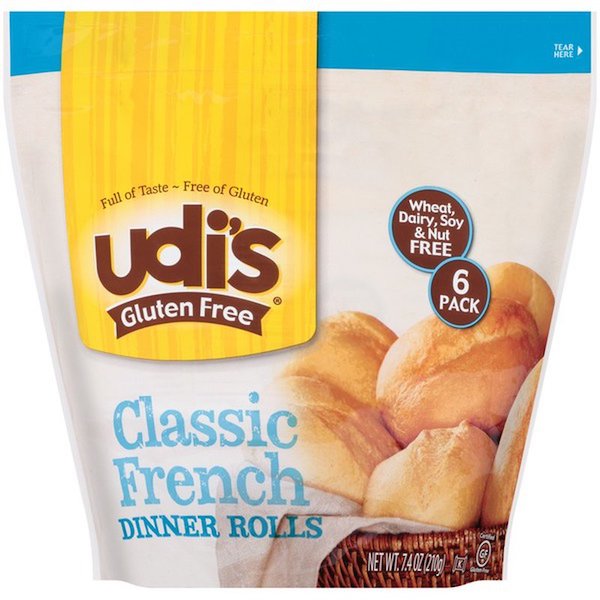 Thanksgiving is kind of a carb fest right? You may as well load up with these crunchy, yet soft dinner rolls by Udi's. Look for these in your local freezer section. To prevent too many leftovers, just bake how many you need for your Thanksgiving meal and save the rest for leftover turkey sandwiches.
Aleia's Gluten Free Plain Stuffing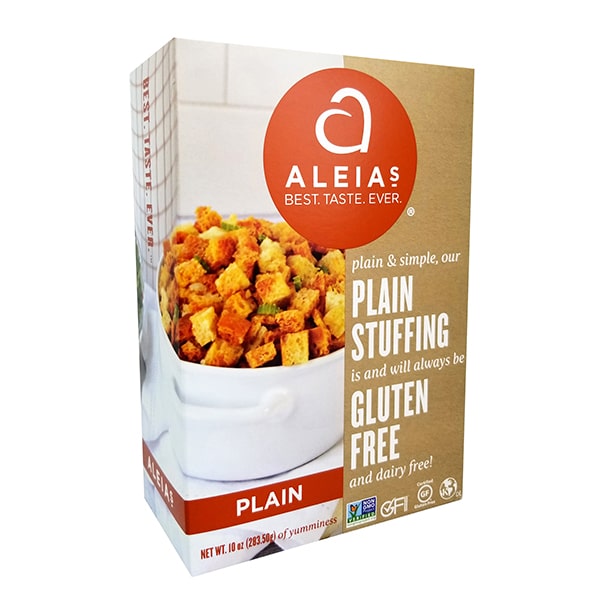 What is Thanksgiving without stuffing? Fructans can reach a dangerous level with the wheat (from the bread), garlic, and onion in traditional stuffings, however with a few swaps you can easily make your own low FODMAP version.
Aleia's Gluten Free Plain Stuffing is the perfect bread substitute. Swap the garlic and onions for garlic-infused oil and green onion tips and be sure to use a low FODMAP broth. Aleia's Gluten Free Plain Stuffing is gluten free and dairy free. You can also check out this tasty recipe, Low FODMAP Stuffing by A Little But Yummy.
Tip: Garlic oil is a serious life saver when adapting your favorite Thanksgiving savory recipes to be low FODMAP. Simply swap garlic and garlic powder with garlic oil so you can enjoy the garlic flavor without the FODMAPs.

FODY foods offers a certified Low FODMAP Garlic-Infused Olive Oil. You can also check your local grocery store for a garlic-infused oil or make your own with this simple recipe.
Bob's Red Mill Gluten Free 1 to 1 Baking Flour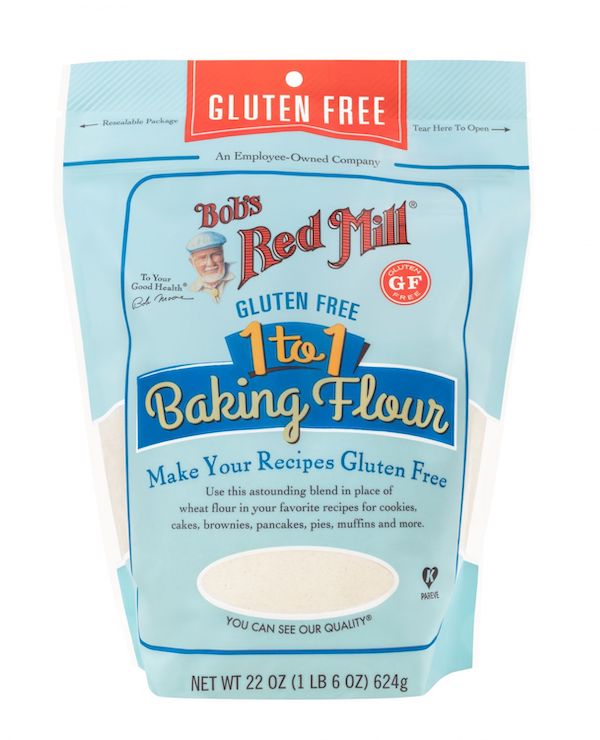 Bob's Red Mill Gluten Free 1 to 1 Baking Flour is one of my favorite alternatives to traditional wheat-based all purpose flour. This super versatile flour can be used in place of wheat flour in your favorite cookie, cake, pie, muffin, pancake, or baked good recipes. We highly encourage keeping this staple around the holiday season to ensure your low FODMAP baking is easy and delicious.
King Arthur Gluten-Free Cornbread and Muffin Mix
Cornbread is one of those perfect sides for your Thanksgiving feast. This is one of my favorite cornbread mixes since it tastes incredible and contains the naturally gluten-free whole grains, sorghum and millet. Enjoy solo or use this cornbread for your Thanksgiving stuffing – just be sure to use a low FODMAP recipe and/or modify the other ingredients to ensure they are FODMAP friendly.
Suggested article: How to Choose an Everyday Low FODMAP Bread
What are your favorite low FODMAP Thanksgiving swaps?
Have you tried any of these holiday swaps? What's your favorite low FODMAP Thanksgiving substitute? Let us know in the comments below.
Wishing you a healthy and happy Thanksgiving!
-Team Spoonful