Long before you started a low FODMAP diet, you were likely told, "Eat your vegetables, they're good for you", over and over again. In this article, let's take a slightly new approach to this old adage and make it, "Eat your vegetables, they're good for you… AND your gut bacteria."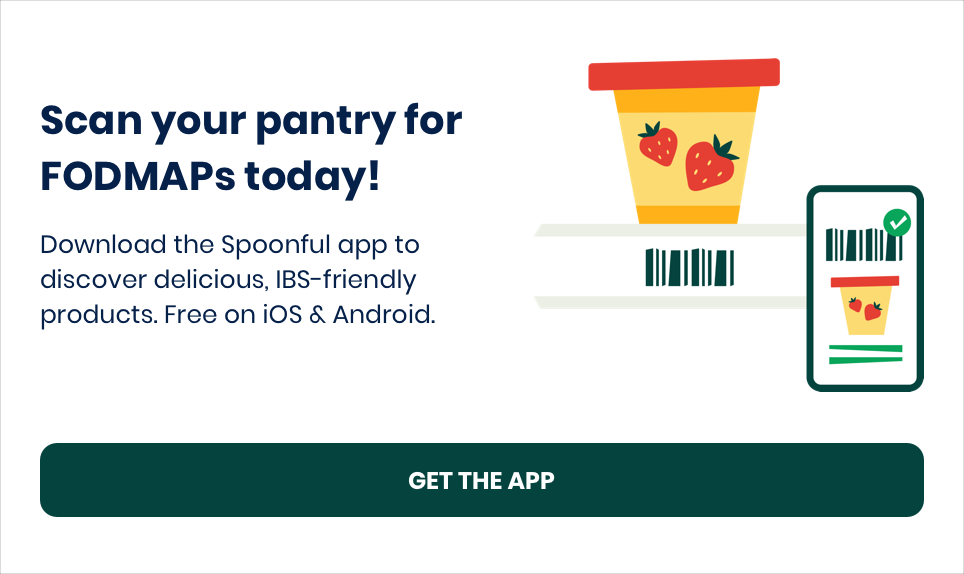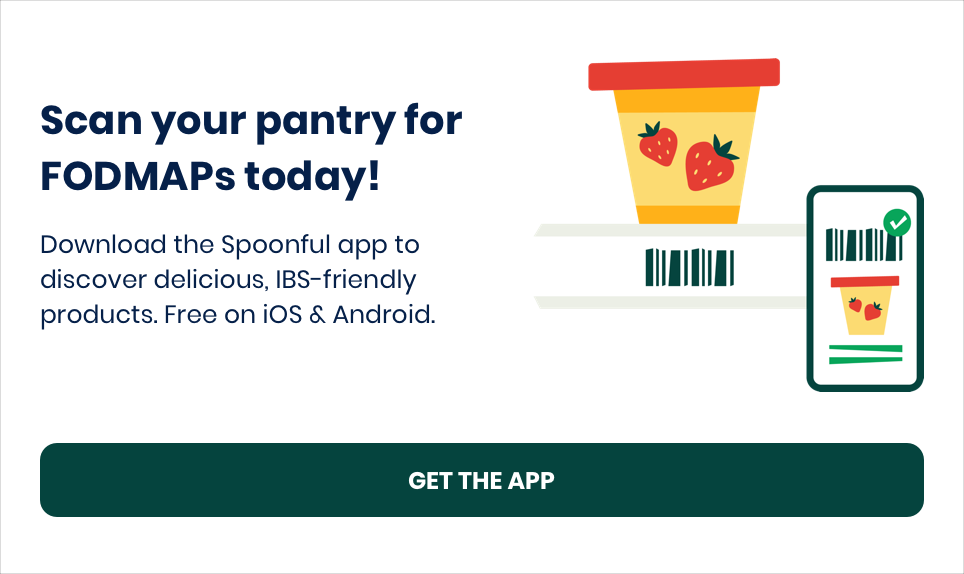 Does knowing that you are also feeding trillions of little friends in your belly (your gut microbiota) make vegetables a more intriguing option? Our gut bacteria loves the fiber that is found in many wholesome foods, especially vegetables. This fiber has been recently redefined as microbiota-accessible carbohydrates or MACs (not to be confused with a Big Mac). Vegetables are rich in MACs, which represents a major energy source for our colonic bacteria. Let's learn more about how you can incorporate more vegetables — and MACs — into the low FODMAP diet.
First things first: How much should we aim for?
I recommend aiming to fill half your plate with vegetables for lunch and dinner. This is about 2 cups worth. I use the word "aim", because it is important to have something to work towards. Some days may be closer than others and that's okay. I also recommend eating vegetables for snacks too. Keep reading for some useful tips on how to enjoy more vegetables throughout the day.
FODMAP Free and Low FODMAP Vegetables
As you can see below, there is a huge variety of low FODMAP vegetables to enjoy! The vegetables that are "free" can be eaten in any quantity and will never become high in FODMAPs no matter how much you eat. You can find these foods in the Monash app, with the following note:
FODMAPs were not detected in this food. Eat freely and according to appetite.

Monash on "free" foods
With the other vegetables on the list, a usual serving (about 1 cup) is low in FODMAPs and should be well digested by most people with Irritable Bowel Syndrome (IBS).
Alfalfa sprouts (free)
Bamboo shoots (free)
Beans, green
Bean sprouts (free)
Beetroot, pickled (free)
Bell pepper, red (free)
Bok choy
Broccolini stalks
Carrots (free)
Cabbage, Chinese
Choy sum (free)
Chives (free)
Chives, Asian
Collard greens (free)
Corn baby canned (free)
Corn, canned
Cucumber (free)
Eggplant
Endive (free)
Gai lan
Hearts of palm, canned (free)
Kale (free)
Kohlrabi (free)
Lettuce, arugula, butter, endive, iceberg, red coral, rocket (free)
Mushrooms, canned
Mushrooms, oyster (free)
Green onion tops (free)
Parsnips (free)
Potatoes (free)
Pumpkin, Japanese/kabocha (free)
Radish (free)
Rutabaga (free)
Seaweed (free)
Spaghetti Squash
Spinach
Squash, pattypan (free)
Swiss Chard (free)
Tomatillo
Tomato, cherry, roma
Tomato, common (free)
Water chestnuts (free)
Yam
Free resource: Low FODMAP Food List
Moderate FODMAP Vegetables
For moderate foods, the FODMAP content will increase as you eat more. It is important to be mindful of the serving size of these vegetables and to check the Monash app regularly, because the serving sizes are sometimes updated based on new data. You will also love these two great articles on sweet potatoes and broccoli by Vanessa Vargas, Spoonful RD.
Artichoke hearts, canned, ½ cup
Beets, fresh, 2 slices
Bell pepper, green, ¼
Bok choy, 1 cup
Broccoli heads, ¾ cup
Broccoli stalks, ⅓ cup
Broccolini heads, ½ cup
Brussels sprouts, 2
Butternut squash, ⅓ cup
Cabbage, common and red, ¾ cup
Cabbage, savoy, ½ cup
Cassava, ½ cup
Celery, 5 cm
Corn, creamed canned, ¼ cup
Corn, cob, ½
Edamame, ½ cup
Fennel, bulb, ½ cup
Green peas, canned, drained, ½ cup
Jicama, ½ cup
Leek, bulb and leaves, ½ cup
Leek, leaves, ⅔ cup
Okra, 7 pods
Onions, pickled large, 2
Peas, snow, 5 pods
Peas, sugar snap, 5 pods
Peas, canned, ¼ cup
Pumpkin, butternut, ⅓ cup
Pumpkin, canned ⅓ cup
Sweet Potato, ½ cup
Pumpkin, canned, ⅓ cup
Tomato, canned, ½ cup
Taro, ½ cup
Turnip, ½
Zucchini, ⅓ cup
High FODMAP Vegetables
These are the high FODMAP vegetables that you should avoid during the elimination stage. Although you may see some of your favorite vegetables here, the list is significantly smaller than the list of lows and moderates. Keep in mind that you can test your tolerance for these vegetables in the reintroduction phase, and will likely be able to add some of them back in the long run.
Asparagus
Artichokes, pickled in oil
Cauliflower
Garlic
Mushroom, button, enoki, porcini, portobello, shiitake
Onion, shallot, Spanish, spring, white
Onions, pickled small
Peas, frozen
Tips for Eating More Vegetables
If you're like most, you may find it difficult to fill half your plate with veggies right away. Here are a few tips I give my clients to lessen the burden when they first start out:
Buy pre-washed and trimmed low FODMAP vegetables like baby carrots, green beans, and broccoli heads.
Buy pre-washed bags of salad, coleslaw, and spinach (hint: you can freeze the spinach if you aren't going to eat it in time).
Prepare a container of mixed vegetables once a week such as cherry tomatoes, baby carrots, cucumbers, red peppers, and broccoli.
Serve a variety of colored vegetables to make them look more appealing. Believe me, this actually works!
Munch on vegetables as your appetizer because food tastes way better at the beginning of a meal when you are hungry then at the end when you are full.
Quick and Easy Low FODMAP Vegetable Recipes
I'm a simple gal when it comes to vegetables. Most of our dinner meals have either steamed vegetables (with a pat of butter), a green salad, and/or cut veggies. I'll sign off with some simple recipes from my favorite low FODMAP experts and wish you the best of luck adding more vegetables (and MACs) to your dinner table!