Ever wonder which stores carry your favorite Fody products? Or where you might find your next favorite low FODMAP yogurt? In the latest app update, we've given you the ability to filter, search, and look up products by grocery store!
Filter by Store
From the Discover tab, tap the funnel icon to see a list of stores (stores we cover). Select the store you'd like to view products by and tap the back button to see the results.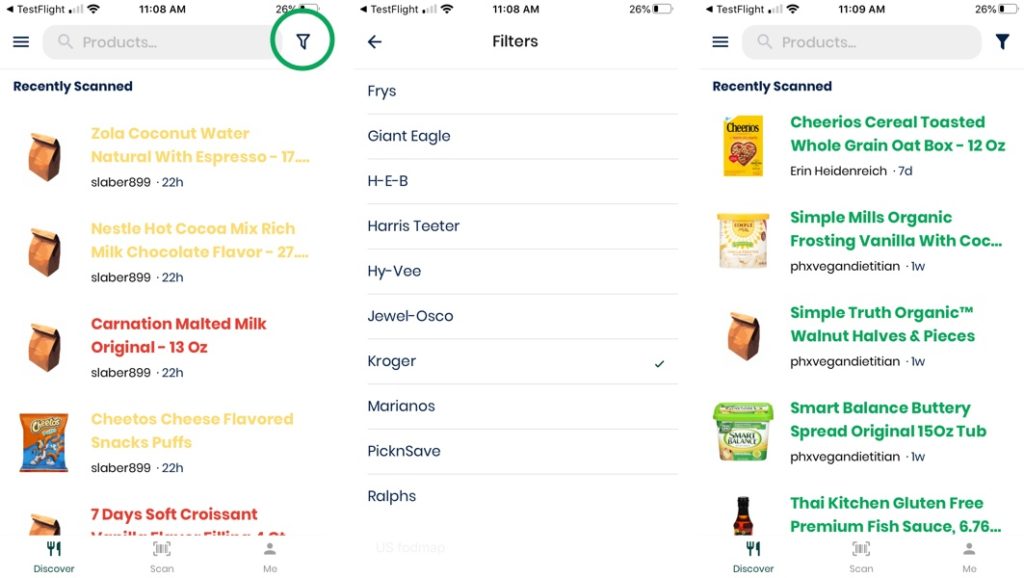 Shop by Store
After scanning a product, you'll notice a new "Stores" tab, which includes all stores at which we have seen this product. Tap a store link to view that product on the store website.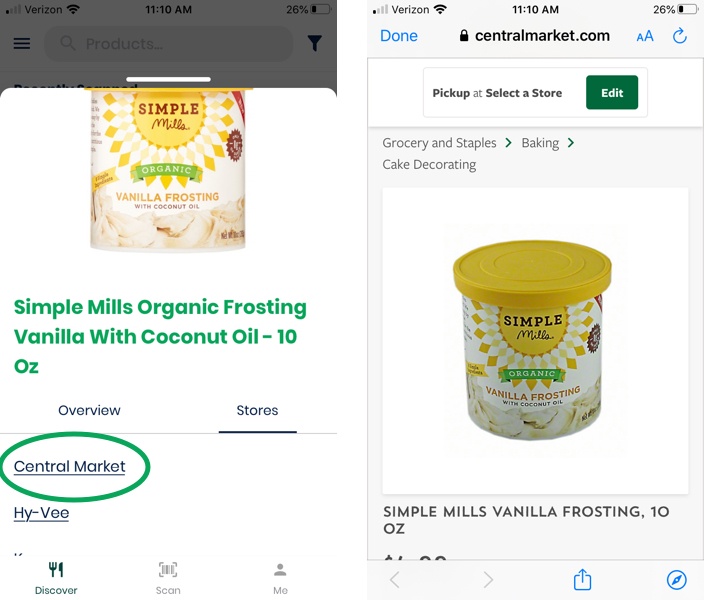 Note that the stores feature is not based on location, so it's possible that some products may not be stocked at your particular location. If you're unsure, we recommend calling ahead to verify that the product is available.
Other Updates
New Canadian Stores! We've added Fortino's, Independent City Market, No Frills, Valuemart, Your Independent Grocer, and Zehr's to our store list. This should improve coverage for our friends in Canada.
Yellow Products: You can now filter the Discover tab by yellow products.
Milk Allergens: We've added some rules to not flag milk when it appears in phrases with butter, cream, and more. This is especially relevant to our UK and ANZ users where allergens often appears in parentheses after the ingredient.