If I told you that it takes 15 minutes to plan your dinners for one week, would you believe me? To be fair, sometimes it's a little less, sometimes a little more, but on average I expect that 15 minutes should do it. In this article, I am going to share the ins and outs of my 5-step meal plan — the same one I share with my IBS patients who have just started the low FODMAP diet.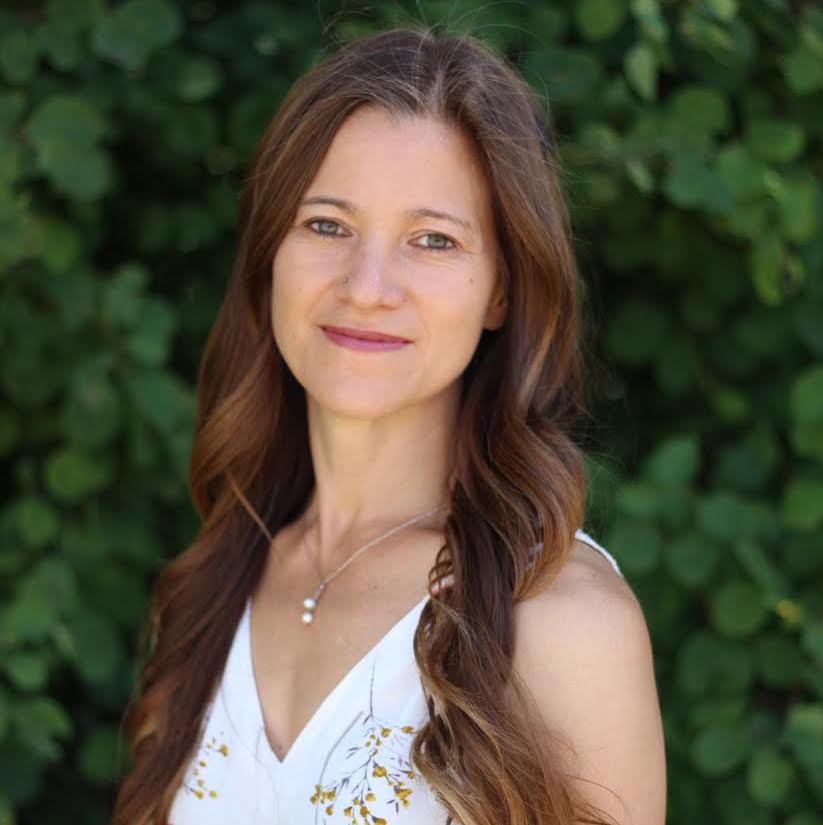 Hi! I'm Audrey, an IBS Dietitian, Spoonful team member, co-author of The 28-Day Plan for IBS Relief: 100 Low FODMAP Recipes to Soothe the Symptoms of IBS, owner of IBS Nutrition, working mom with three boys, and travel addict. In our home, our kitchen is like Grand Central Station with hungry kids coming and going in all different directions. But, we do our best to have a meal together amid the chaos most of the time. This is only possible because of the 15 minutes I spend planning our meals each week.
I'll be the first to admit that I'm not perfect when it comes to meal planning. Some weeks I plan nothing — I feel pretty unorganized those weeks. Other weeks, I'm the Martha Stewart of meal planning. I guess the point is that I never let perfection hold me back. Like me, you'll find that some weeks will be better than others too. You have to keep your chin up and do your best.
By the end of this article, I want you to feel like, "I got this!" and be ready to start your week with inspiration, confidence, and all the food you need to put simple and delicious low FODMAP meals on your table.
Why you need to plan
Being on the low FODMAP diet means that a little bit of meal planning can go a long way to relieve your symptoms of IBS, keep you on track, and progress through each stage with flying colors.
What I love about meal planning is that you feel the benefit right away. The stress you feel on your way home from work wondering what's for dinner? Gone. Doing mental gymnastics to figure out what to make with the bits and pieces in your fridge? Gone. Here are some other benefits. You will:
Spend less time nursing an upset gut
Progress more effectively through the low FODMAP diet
Be less tempted for takeout
Have all of the ingredients you need
Feel way less stress
Enjoy more delicious meals
Spend more time for doing things you love
Save money
Waste less food
The 15-Minute 5-Step Low FODMAP Meal Plan
Everyone is different and there is not one right way when it comes to meal planning. Whether you are cooking for one or your whole family, the same rules apply. I've laid out a sequence of steps for you to follow which should take about 15 minutes each week.
STEP 1: Start your meal planning calendar (1 minute)
Find a place to record your meals. This can be a notepad, kitchen calendar, white board, or your smart phone. I personally use the Google Calendar app on my phone shared with my husband. The shared access means that he can get things started if I'm not home (maybe a bit of wishful thinking here).
TIP: Record your meals in a place where you and other family members can see it. That way, everyone can take part in creating your low FODMAP meal plan.
STEP 2: Decide how many meals you need (1 minute)
The biggest mistake is thinking that you need to plan seven meals per week. That is way too overwhelming! Take a look at your calendar, and decide which nights to plan for. There is no wrong answer here. Some of you may find that two meals is enough, others may pick five meals. In our household, the magic number is four. Four dinners is achievable and leaves a few nights for leftovers and to just wing it.
TIP: Don't overwhelm yourself. Start small and work up.
STEP 3: Pick your mains (5 minutes)
This is the part that people dread the most and where decision fatigue creeps in. So, keep it simple. Use your favorite meals and find low FODMAP swaps. For example:
Gluten free pasta instead of wheat pasta
Green leek leaves instead of onion
Garlic infused oil instead of garlic cloves/powder
Lactose free dairy instead of lactose containing dairy.
These common swaps (and a bit of planning) can make many of your favorite meals into your favorite low FODMAP meals.
Cook the fast meals on busy nights. If you only have 30 minutes to prepare dinner, do something that is quick like a sheet pan dinner or pasta. This is not the night for a new and complex recipe.
Pick several themes. Some examples are Meatless Mondays, Taco Tuesdays, and Pizza Fridays. Each week you can prepare a variation on your themes, then use a variation of the same theme again the following week. Other possible themes are burgers, stir fries, BBQ, fish, etc.
Need inspiration? Look for creditable recipe bloggers (there are many dietitians who write!). Cookbooks or online, with whatever you choose, be skeptical about your source. I've seen way too many "Low FODMAP Recipes" that are more like FODMAP bombs. Choose sources that are certified by Monash, written or reviewed by Monash trained dietitians, or approved by Spoonful. Here's a few of my favourites:
TIP: Scroll through the Discovery section of the Spoonful app to find low FODMAP swaps and see what others have scanned. Swipe to the left to save a food to your favourites.
Meal Planning Tips:
Make a list of your favourite meals.
Use a recipe whiteboard in the kitchen that your family members can use.
Find a low FODMAP cookbook and use sticky notes to mark your favourite recipes.
Follow FODMAP specialists on Instagram and save recipes to an Instagram folder.
Prep ahead when you have extra time.
Double your meals to save for lunch or dinner.
Put time aside on the weekend to batch cook a recipe or two
LEARN MORE: A dietitian's guide to low FODMAP portion sizes.
STEP 4: Choose your sides (5 min)
Once you've picked a main, it's time to add a side or two. Strive for half a plate of vegetables and a quarter of your plate whole grains. This dietitian is a huge fan of salads (I know, so cliche). There are loads of bag salads and dressings in the Spoonful app that are quick and convenient. When choosing grains, look for low FODMAP bread, rice, quinoa, gluten-free pasta, and potatoes (with skins on). Including a diverse variety of fiber for produce and whole grains is proving to be favourable to your gut microbes. Trust me, you want these little guys happy and on your side.
TIP: Prepare a container of low FODMAP vegetables including carrots, cucumber, cherry tomatoes, and mini red peppers. Portion them into single size portions.
STEP 5: Make your shopping list
Your last step before setting foot in the grocery store is to make your grocery list. Write down the ingredients that you need and don't forget what you already have.
SPOONFUL TIP: Use the filter button to select your grocery store. You can either browse the Discovery section or search for products. Swipe left to add to your favourites.
TIP: Divide your list into sections such as produce, meat, dairy, baked goods, etc.
Putting it all together
The key to making this work is to make your low FODMAP meal plan before you enter the store. Once you are ready with your meals selected and your grocery list, you have so many great options. Online shopping is also great, because you can search for everything you need. In-store shopping works too. The frequency you shop will depend on your schedule and how much space you have in your fridge. Do what works best for you!
In conclusion (and in confession)
Before we wrap up, I have a confession. I would love to tell you that I sit down in a peaceful spot to leaf through my beautiful cookbooks while sipping on a calming cup of peppermint tea. But I'd be lying. I run out the door with my phone, my purse, and one cookbook. I sit in the parking lot of the grocery store and jot down four meals, squeeze them into my phone calendar based on when they will best fit, scribble out a grocery list on a scrap piece of paper, and then run into the grocery store. It's not glamorous, but it is done and delicious. Perfectly, imperfect.
I hope you feel inspired, excited, confident and ready to plan your first low FODMAP meals! You'll be so pleased with yourself when you get home from work and have all of the ingredients you need to get a low FODMAP dinner on the table with no stress.