The Spoonful team has been itching to release this new update, and today, it's finally here. We've completely overhauled the Discover tab to help you find the best of the best low FODMAP products — all driven by the Spoonful community. Download the app
Ranked by Scan Count – No More Duplicates!
The first thing you'll notice is that by default, the feed is sorted by scan count. This puts the most popular low FODMAP products at the top and gets rid of duplicate entries.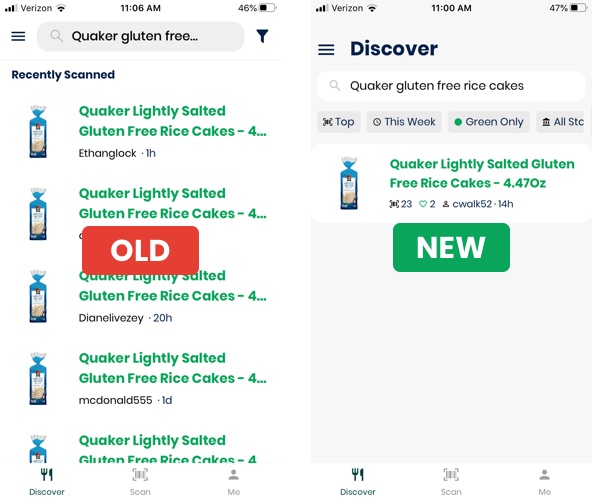 Sort by Most Favorited
In addition to sorting by scan count, you can also organize products by the number of times they have been favorited by other users. Favoriting a product adds it to your personal shopping list, so you can bet that these products are truly the cream of the crop!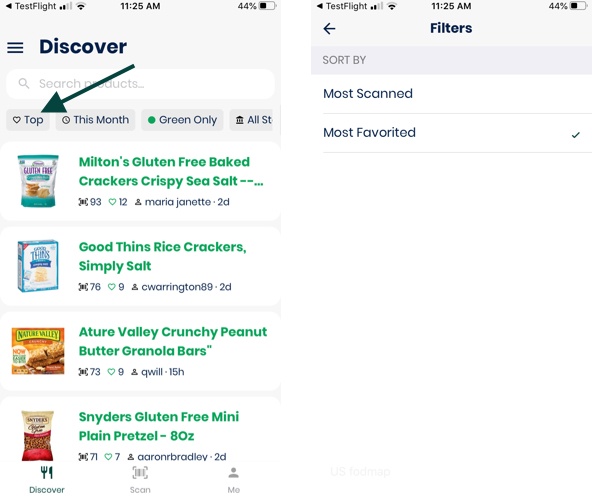 See What's Trending
In addition to sorting, we've also given you the ability to filter by time period. Filter by Today or This Week to see which products are on the rise. Filter by This Year or All Time to see which products have withstood the test of time.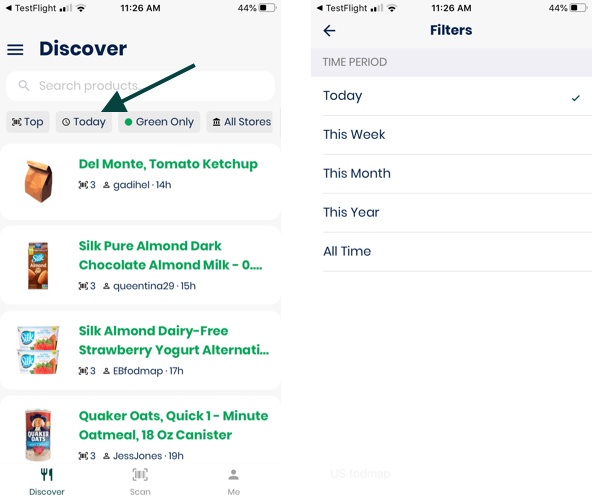 See Your Filters
Last but not least, we've made all your filters visible in the default feed view. Now you can see exactly what options you've selected and make changes in just a few taps.